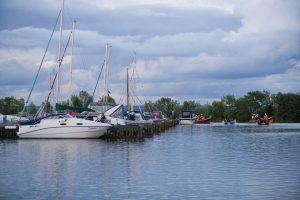 FAMILIES looking for an action packed August jammed with things to do and see should head to Lough Neagh, according to the Northern Ireland Tourist Board (NITB).
Lough Neagh borders five of Northern Ireland's six counties and is the largest freshwater lake in Ireland and Britain.
The Lough is popular choice for visitors and this August it will host a wide range of fun activities which will keep the whole family entertained.
The Lough is hugely popular with wildlife enthusiasts as its surrounding area is one of the most important bird habitats in Western Europe.
The area is renowned for being a haven for wildlife as well as home to a wide range of various flora and fauna.
Ruth Burns, Northern Ireland Tourist Board's Marketing & PR Unit Manager, explains why August is the perfect time to visit Lough Neagh.
"Lough Neagh is located in the heart of Northern Ireland and with so many great events and activities taking place in August it makes it a perfect destination for a short break before the children go back to school."
"Lough Neagh is known for its tranquil atmosphere, un-spoilt scenery, secluded bays and skyward views but this August there is so much more waiting to be discovered."
NITB has identified a list of things to see and do in the Lough Neagh area.
Lough Neagh Triathlon, August 16 – this year's triathlon will take place around Ballyronan Marina and spectators, friends and family can cheer on competitors whilst enjoying a great day out. The Marina also provides a restaurant, shop, beach area and playground.
Lough Neagh Festival of Lights, August 23 – this popular, annual event which is held at Ballyronan Marina has grown bigger and better each year and the spectacular, illumination themed event is expected to draw large crowds again this year.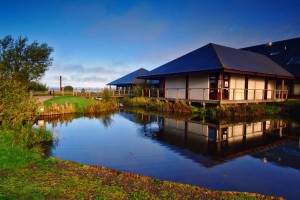 Lap the Lough, August 24 – Lap the Lough is a not for profit cycle challenge around Lough Neagh.
People are encouraged to come along and raise money for their selected charity by completing one lap of the lough.
Approximately £150,000 is raised each year and as the distance around the Lough is approximately 85 miles, a training plan is available for those who have not travelled long distance before.
The plan is available for download on www.lapthelough.org and outlines a ten week training plan that participants can undertake to ensure they are fit enough to complete the challenge.
Antrim Lough Shore Park – This is the perfect location for a family picnic, to feed the ducks and to explore the many pathways.
Oxford Island Nature Reserve – The reserve is an informative and interactive centre which provides visitors with a wealth of information on the wildlife and history of Lough Neagh. Friends, families and couples can enjoy beautiful scenic walks and nature trails as well as bird watching hides, picnic areas and a children's play area.
Lough Neagh Boat hire – Lough Neagh boat hire is located at the picturesque hideaway of Ballyronan Marina, Magherafelt. Hiring a boat is the perfect day out for families to enjoy and appreciate the beautiful surroundings.
Families who are visiting Lough Neagh should make the short journey to Clementsmount Fun Farm in Crumlin where they can enjoy lots of family fun as there is a wide range of activities from pony rides to crazy golf.
Also only a short journey from the shores of Lough Neagh is World of Owls in Randalstown. Families can learn and discover all about one of nature's most wonderful creatures.
Antrim Castle Gardens are the perfect setting for a leisurely stroll around the beautiful castle gardens as well as explore the unique history of Clotworthy House. Visitors can also take a tour around the 10th century monastic site at Antrim Round Tower and learn all about its ancient historic features.
For further information on festivals, events, accommodation and attractions click on www.discovernorthernireland.com or visit your local tourist information centre.