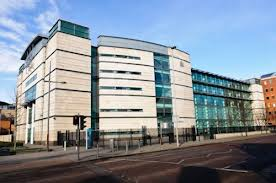 DETECTIVES from the PSNI's Terrorist Investigation Unit have foiled a terrorist bid to try and identify police 'touts' on a witness protection scheme.
Police have revealed that a woman has been charged with terrorism offences for allegedly trying to identify people currently under the PSNI Witness Protection Scheme.
The offences allegedly took place while the woman worked for the Housing Executive.
The Executive has access to those whose homes were bought under the SPED (Special Purchase of Evacuated Dwelling) scheme.
The 32-year-old is accused of collecting information likely to be useful to terrorists and misconduct in public office.
She was arrested in Belfast on Monday and is to appear at Belfast Magistrates Court tomorrow (Thursday, July 31).
A 28-year-old woman also arrested on Monday in connection witht the same probe was released pending further inquiries.
Those who enter the witness protection scheme to assist the PSNI in a prosecution are guaranteed anonymity.
They are normally resettled under a new identity to prevent their details falling into the hands of subversives.