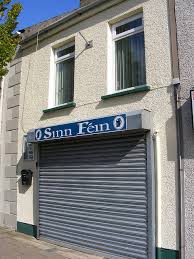 POLICE are investigating an arson attack on a Sinn Féin office.
It happened at Eastway Road in the Creggan area of Derry on Sunday night.
Fire crews were alerted by a 999 call shortly before midnight.
NIFRS said fire was speedily brought under control and damage was limited to one part of the building.
Sinn Féin assembly member Raymond McCartney condemned the attack, saying it was "an attempt to attack the democratic process".
He added: "This arson attack will not stop us working for the people of this city.
"It will be business as usual for Derry Sinn Féin, continuing to serve the people of the city and the wider north west."
Detectives at Strand Road CID have appealed for anyone with information about those responsible to contact them on the non-emergency 101 number.