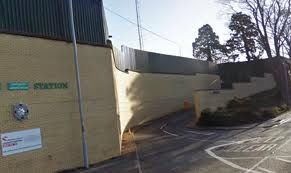 DETECTIVES have charged a 44-year-old man with attempted murder following an attack on a woman.
Police say a 33-year-old woman was injured in an assault at a house at Newry Road, Belleeks, Co Armagh around 6.20 am on Saturday morning.
The man also faces charges of assault, making threats to kill and possession of an offensive weapon.
A second man, aged 43, has been charged with aiding and abetting him in the assault.
The 44-year-old is due to appear before Newry Magistrates Court next week for a first remand hearing.
The second man is to face the same court nex month.
The woman was taken to hospital for treatment.
However, police say er injuries are not thought to be life threatening.
Inquiries are continuing into the incident.