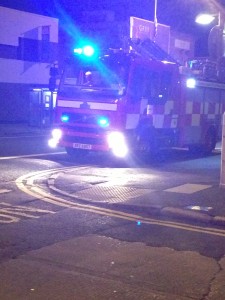 A MAN has been rescued from a house fire.
Fire crews from Northland and Crescent Link stations attended a kitchen fire in Lower Nassau Street in the Rosemount area of Derry after a smoke alarm had alerted a neighbour.
After forcing entry to the premises firefighters, wearing breathing apparatus, removed a 23-year-old man from the house.
He was conveyed to hospital due to suffering from smoke inhalation.
The incident occurred shortly after 5.00am on Sunday last but details have just been released.