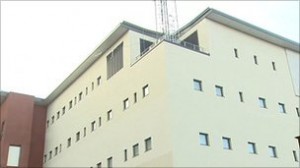 DETECTIVES at Musgrave PSNI station in Belfast are appealing for information about a robbery at a food business at Dublin Road.
Shortly before 1pm on Sunday, two men went into the premises and demanded money from a member of staff.
One appeared to be carrying a knife.
They made off towards Great Victoria Street.
There were no reports of any injuries.
Both males were described as being around 20 years old and approximately 5'5″ tall.
One had dark hair and a black hooded top and the other had light ginger hair and a grey/green coloured top.
Anyone with information is asked to contact the CID by using the 101 non-emergency number.
Information can also be given to Crimestoppers on 0800 555 111.