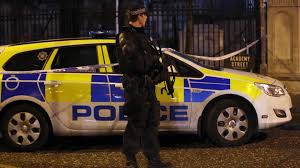 RESIDENTS spent a number of hours out of their homes in east Belfast on Saturday night following a security alert.
Police were alerted following the discovery of a suspicious object in Dunraven Avenue in the Bloomfield area shortly after 11 pm.
Army technical officers were tasked to the scene to examine the object which was later declared a hoax.
Police allowed residents to return to their homes on Sunday morning around 1.30 am.