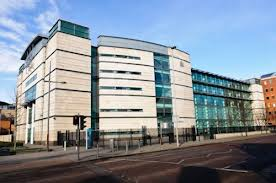 DETECTIVES from the PSNI's Organised Crime Branch have charged a 19 year old female with drugs trafficking and money laundering offences.
The charges are linked to a London-based Chinese Triad gang flooding Northern Ireland with drugs for huge profits.
She is expected to appear before Belfast Magistrates Court in this morning, Monday 14 July.
As is normal procedure all charges will be reviewed by the Public Prosecution Service.
The charges follow the arrest of the 19-year-old female in the Kensington area of London earlier today as part of a proactive operation against drug importation in which approximately £350,000 of cannabis was seized during searches in Belfast, Larne and Co Down on 02 and 03 July.
Two other women have already been charged and appeared in court on 04 July in relation to this operation.
Znu Ming Yu (45) and Ling Yang (24) were charged after police found the drugs during searches of properties in Belfast, Larne and in Co Down this week.
Both are accused of having cannabis with intent to supply and conspiracy to supply.
Yang, of Euterpe Street in Belfast, faces further counts of converting criminal property, namely cash, transferring criminal property, encouraging or assisting in offences and obstructing police.
She did not seek bail during an an appearance before Belfast Magistrates Court yesterday.
Yu, of Beersbridge Road, Belfast, mounted an application to be released from custody. But District Judge Amanda Henderson refused due to fears she may reoffend, flee or interfere with witnesses.
They are due to appear in court again on August 1.