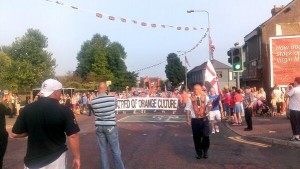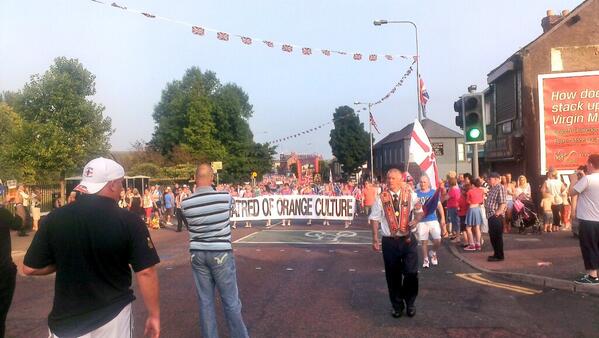 A senior judge has rejected a legal challenge to the Parades Commission's ruling banning the return leg of an Orange Order feeder parade past the Ardoyne shop fronts in north Belfast.
The judicial review was sought by a resident from Twaddell Avenue.
This evening, following a hearing in the High Court in Belfast, Mr Justice Reg Weir QC turned down the application for a judicial review.
He said more time and energy needed to be spent round a table to discuss the issue and get it resolved
And a separate court challenge by a member of a nationalist residents' group, GARC, did not go ahead
The resident sought to challenge the outward parade on 12 July morning but legal aid was refused.
The Parades Commission placed restrictions on the return leg of the march on the afternoon on 12 July, but unionists strongly objected to that ruling.
The nationalist resident objecting to the outward parade is a member of the Greater Ardoyne Residents Collective (Garc).
The individual was seeking a judicial review of the Parades Commission decision to allow the march to pass along the disputed section of road on Saturday morning.