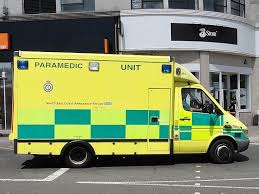 THE month of July is starting off where June ended – with more carnage on Northern Ireland's roads.
Last night, two men were killed in a road crash in south Belfast.
A motorcyclist and the driver of a car died after their vehicles were involved in a collision on the Milltown Road beside a petrol station, near the Belvoir estate on Belfast's outer ring
The road has been closed.
The deaths mean five people have died on Northern Ireland's roads in the past four days.
Earlier, a 51-year-old woman died in a two-vehicle crash in County Londonderry.
On Monday, Mark McClements, 49, was killed in a collision in Carrickfergus, County Antrim, while 18-year-old David McNulty died in one-vehicle crash in County Fermanagh on Saturday.
A six-year-old boy is still seriously ill in hospital after being hit by a car on the Carnmoney Road in Newtownabbey on Monday afternoon.