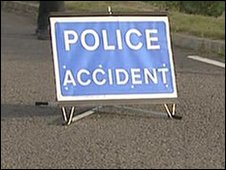 POLICE investigating the death of a pensioner in a seaside village have arrested two men.
A 19 year old man was arrested earlier this morning in connection with the fatal road traffic collision in the Killard Road, Ballyhorna, on the outskirts of Downpatrick on Wednesday evening.
He was arrested after he was released from hospital for treatment to his injuries.
A 20-year old man arrested yesterday also remains in police custody this morning.
The pensioner, who was in his 70s, was walking through Ballyhornan when three cars collided.