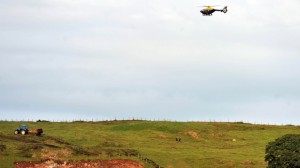 POLICE say a man in his 80s has died after an accident on a farm in yesterday in Co Tyrone.
It is believed the elderly man was hit by a tractor in the Loughnamarve Road, Pomeroy on Tuesday evening.
The Health and Safety Executive have confirmed they are investigating the accident.