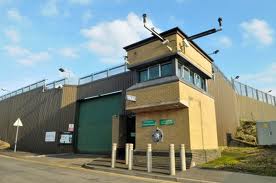 THREE teenage males aged 17, 16 and 15, arrested following several car crimes that occurred in the North Belfast and Nutts Corner areas this week were all released on bail pending further enquiries on Friday night.
At around 9.45pm Wednesday night police received a report that a red Ford Fiesta car had been stolen in the Cardigan Drive area in North Belfast by thieves who had entered the house to take the keys.
A short time later it was reported that a number of males had attempted to break into a house on the Seven Mile Straight area in Nutts Corner.
The males were disturbed by the occupants and made off.
Shortly after 10pm the red Fiesta stolen in Belfast was found crashed into the embankment at the Belfast Road junction of the Seven Mile Straight.
A report was then received of an attempted hijacking in nearby Ballyutoag Road.
It's understood a couple were flagged down by three males who made off when they heard the sirens of police vehicles responding to the previous reports.
At 10.20 pm a burglary was reported in the Carn Road area of Nutts Corner.
The arrested males, aged 15, 16 and 17, were then detained by police a short distance away.
Detectives investigating these incidents would like to speak to witnesses.
They are especially keen to hear from anyone who saw the Fiesta travelling from Belfast to Nutts Corner and who may also have noticed a black Vauxhall Astra that officers believe may have been travelling with the Fiesta.
Antrim CID can be contacted on the non-emergency number 101.