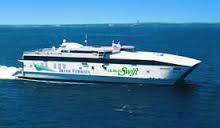 BY TIM HEDGLEY, GROUP TRAVEL EDITOR
WITH over thirty top class rides and serious attractions, the new brooms at Oakwood Theme Park in Pembrokeshire are really making a valuable change.
I have been to nearly them all, Disney in Florida California and Paris, Busch Gardens in Tampa, Discovery Cove, Universal Studios and Port Aventura in Salou.
The one thing that all of them have, is the background music (hidden in the bushes) that wafts you along like a magic carpet to the next attraction.
It's there for a reason, but its only when you leave you realise your senses have been bombarded with a corporate message and subliminal mutterings. I'm not saying it's a bad thing but when you visit a theme park that does not have it, you realise how nice it is to do without.
Irish Ferries are running great excursions across to Oakwood Theme park in Pembrokeshire from Dublin and Rosslare. With cracking deals from €159 per person for 3 hotel nights, 1 day Park Pass and return car ferry crossing for a family of 2 adults and 2 children under 11yrs you can see its amazing value! I visited the park this week just to see how good this offer is.
First of all I took the Irish Ferries Swift service from Dublin over to Holyhead, normally most people visiting the park will take the service from Rosslare straight into Pembroke as it saves you the 4.5-hour drive through the mountains of the Snowdonia National Park. The Swift service is a superfast catamaran service, which takes approx. 1hr 49 minutes across to Wales, can you believe that the 69 miles are covered in that time? It is the fastest service anywhere to Wales and a superb link to middle England and beyond. I had booked a club class seat which is a few pounds more, but for me it was worth it. Club Class makes travelling with Irish Ferries even more comfortable and enjoyable boasting magnificent sea views and offering a host of super benefits including:
• Priority Boarding – express boarding for motorists.
• Reserved Seating – your very own comfortable soft seating area where you can sit back and relax in style.
• Complimentary Drinks and Snacks – teas, coffee, wine and minerals.
• Complimentary Newspapers – a wide range available.
• Exclusive Lounge Bar – serving a wide range of delicious food and drink.
• Power Points – for laptops DVDs and mobile chargers (availability depending on ship).
• 10% Discount – on selected best selling products in our on board shop.
Club Class was indeed a breeze, as its cossets you in a quiet environment away from the ravages of the real word, superb staff, wonderful views, quality complementary snacks and beverages all go to making this a little touch of extra class on the high seas. When you are boarding and disembarking there is also that all important priority boarding you get as a club class member to get a head start on all the other cars and lorries. All in all my experience on the Swift was superb! And is definitely going to be my route across to Wales again.
Rosslare to Pembroke Route
On the Pembroke route from Rosslare there are two daily sailings, the Isle of Inishmore – Daily service leaves at 08:45 arriving at 12:46 and the second sailing is 20:45 arriving at 00:46 on your return from Pembroke there are 02:45 arriving at 06:46 and 14:45 arriving into Rosslare at 18:46.
The ship is one of Europe's largest, modern and best equipped car ferries and capacity to carry 2,200 passengers and 856 cars.
On board you will find a host of facilities including restaurants, video and electronic games, children's play area, two large lounge bars and a shop.
• Easy 30-minute check in.
• Bring as much luggage as you can carry (or fit in your vehicle)
• Port-to-Port in 4 Hours.
• 2 return crossings daily.
• Fares include all taxes!
Again Club Class is available giving you all the benefits of :
• Priority Boarding – express boarding for motorists.
• Reserved Seating – your very own comfortable soft seating area where you can sit back and relax in style.
• Complimentary Drinks and Snacks – teas, coffee, wine and minerals.
• Complimentary Newspapers – a wide range available.
• Exclusive Lounge Bar – serving a wide range of delicious food and drink.
• Power Points – for laptops DVDs and mobile chargers (availability depending on ship).
• 10% Discount – on selected best selling products in our onboard shop.
Why Choose Irish Ferries?
• Choice of 35 great family fun Haven Holiday Parks.
• Free Haven upgrade to Deluxe from Superior 19 July – 29 August 2104 [subject to availability]
• Save up to €60 on our Monday Sail
• Flexibility of holidaying with your car, no long check-in or baggage restrictions.
• A trusted and respected name in holidays for over 28 years.
• In an age of 'book on-line' we want to talk to you about your holiday and offer you a one to one service.
Best Western Lamphy Court Hotel
I found the Lamphy Court Hotel truly impressive and I'm sure you will too. The Lamphey Court Hotel is a 19th century Georgian mansion, idyllically located in acres of grounds, surrounded by the Pembrokeshire National Park. It's located just two miles from stunning award winning, but secluded beaches and coves and the Pembrokeshire Coastal Path.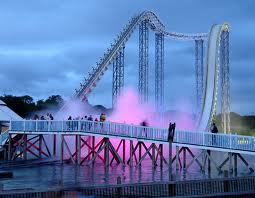 The hotel and spa is a perfect retreat from which to explore the area. The Oakwood Theme Park with more than 30 exhilarating rides and amazing experiences to discover is only a few miles away, which is great if you are bringing back the kids from the park after an exciting day out. I had a family room in the Lamphy Court, which had a double bed and a separate bedroom for the wee ones, good sized bathroom, seating area with pull-out sofa bed, TV and DVD player and free high speed internet access.
Like most hotels, when you arrive the greeting says it all, and the staff at the Lamphy are truly fab, a very warm Welsh greeting met us and because my wife was sporting an injury, the receptionist picked this up immediately and ensured the room we were given had the least amount of steps to get to it. Now that was good!
Quality Bedroom
Our Room was spotless and clearly housekeeping is checked with military precision. Free water and biscuits every day were very welcome, great quality toiletries and soft fluffy towels added to a perfect stay. I ate in the hotel twice and twice it was superb. You know when you go to some hotels for breakfast you get the cheapest sausage they can find? Yes you have been there! Well not at the Lamphy, here you get a sausage to die for, thick juicy and full of meat, not a skinny rubbish thing that looks like it came out of a bargain pack of 50. A local delicacy was the lava bread and bacon, here we call it seaweed and bacon, but you have to give it a go it's really nice.
Pampering
Lets be honest most Mum's do all the work, when my wife had a horse riding accident and broke her hip, I had to do everything, cleaning, cooking, beds, washing, everything, jeepers I was tired. So I understand ladies, you need a bit of looking after, a bit of pampering and a little time off. The Spa at Lamphey Court Hotel has been created to provide a complete spa and leisure retreat. With a £1.5 million pound investment in the spa offering the best in spa and leisure facilities to be found in Pembrokeshire you are sure to have a relaxing time. The facilities include the latest infinity deck level swimming pool, brand new gym providing top level Lifestyles gym equipment, Jacuzzi, sauna and steam area, Dance and fitness studio offering a wide range of holistic and beauty therapies from their resident therapist team the ladies will find it hard to leave. What I can tell you is, it was difficult to get a booking because it was so busy. So if you are going, book in advance because it's so GOOD!
KIDS FUN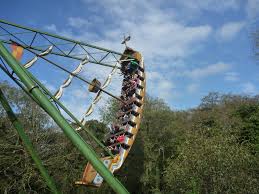 OAKWOOD THEME PARK THE HOME OF 'NEVERLAND'
Set in 88 acres of spectacular Pembrokeshire countryside Oakwood is Wales' biggest family adventure with more than 40 exhilarating rides and amazing experiences to discover.
Don't miss Megafobia – famed as one of the wildest wooden coasters on the planet, it has been voted the best ride in the UK and the 3rd best ride in the world by the Roller Coaster Club of Great Britain.
Other mega-rides include Drenched the tallest, steepest and wettest water ride in Europe, Speed with its awe-inspiring beyond vertical drop and Bounce where riders are shot into the air at up to 70 kph in just two seconds!
Oakwood's also home to classic family rides such as Bobsleigh, the Treetops Rollercoaster, Snake River Falls and the Pirate Ship.
NEVERLAND
Enter the magical world of Peter Pan in this awesome new £4m family-themed area, which spreads across more than three acres and features 10 new rides and attractions.
Take a whirlwind journey through Edwardian London in a black taxi cab, before visiting Kensington Gardens, home of the Darling family, and the beginning of an extraordinary journey in to Neverland!
Among the new rides are 'Skull Rock' pirate log flume, complete with 12-metre-tall sculpted skull, the 'Lost Boys Adventure', 'Neverland Chase', 'Tink's Flying School', 'Crocodile Coaster', 'Jolly Roger' mini galleon. 'Hook's House of Havoc' soft play and the 'Sights of London' taxi ride featuring Big Ben, the Tower of London and Nelson's Column.
There is also 'Journey to Neverland' a stunning, interactive walkthrough area which takes visitors in to the Darling family home and above the streets of London before arriving in 'Neverland' itself.
Other areas are themed as London parks and there is also a kids' 'Aerodrome' ride as well as food and retail outlets.
NEW FOR 2014
Hook's House of Havoc – Opens May
This giant new pirate-themed indoor soft play and adventure area features three slides, a 'ball blaster' arena, assault course, a ball pool, a sports court and separate areas for toddlers and younger children.
The Oak Tree Restaurant Bar & Grill – Now Open
Overlooking the heart of the park, this major new restaurant showcases the best of Welsh food and drink in the stylish surroundings of an oak-themed interior, with waitress service.
For more details on Irish Ferries services and holiday breaks to Lamphey Court Hotel and Oakwood Theme Ppark visit www.irishferries.com/oakwood or telephone 0818 300 400 and speak to one of the Irish Ferries team.