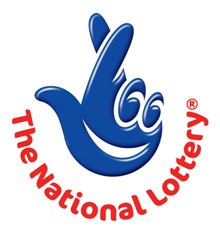 A MYSTERY Lotto winner has become a millionaire – without ever touching a ticket.
The lucky lady – , known only as Miss S from Co Down, was one of four jackpot winners in the Lotto draw on Saturday 26 April and banked a life-changing £1,124,068.
Miss S was playing Lotto through national-lottery.co.uk.
She has become one of over six million players that win each week on The National Lottery's range of games.
Playing interactively couldn't be easier; not only are your numbers checked for you but you are also notified when you have won, receiving the good news via an email that is delivered directly into your inbox.
What better way to celebrate receiving that winning email than with a nice cup of tea.
A survey of lottery winners found that, surprisingly, many shun champagne and turn to tea to celebrate.
However, most soon adapt to their new found wealth with 82% of big winners splurging on a new home, many with luxurious features such as walk–in wardrobes, pool tables and hot tubs.
Winners have also been keen to reduce household chores with many employing cleaners and gardeners.
A National Lottery spokesperson said: "Huge congratulations to Miss S for winning this fantastic prize without even touching a ticket.
"After a few simple clicks she has won the jackpot and become a millionaire.
"With many people leading busy lives playing online is becoming increasingly popular, it means you can make sure your lucky numbers are always in the draw and your ticket is always checked."
Interactive winners have the opportunity to release their name, remain anonymous or like this winner, release some details through partial publicity.
Whether you have your own special numbers or prefer to play using Lucky Dip, national-lottery.co.uk makes playing simple and easy. By setting up an online subscription you can guarantee that you never miss out with the added bonus of having no ticket to worry about or numbers to check.
At national-lottery.co.uk, players can buy tickets for all of The National Lottery's draw-based games including Lotto, EuroMillions and Thunderball. Once they have registered and set up an account, they can also play a range of online Instant Win Games.