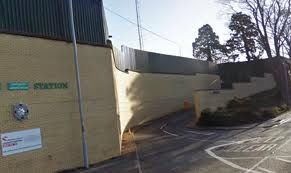 TWO males aged 18 and 25 who were arrested yesterday police following a race hate assault in Royal Avenue have been released on bail pending further enquiries.
They had been detained at Musgrave Street PSNI station after a 45 year old male had sustained a number of minor injuries after he was verbally abused and set upon by two males at around 5.30 pm.
The attack while the man was selling umbrellas in Royal Avenue.