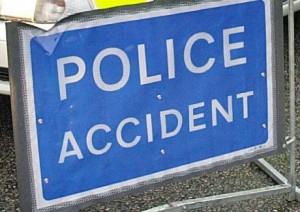 A NORTH Belfast primary school has been plunged into mourning after a five-year-old boy was killed before heading to class.
The boy was on his bicycle when the accident happened in Rosehead around 9 am this morning.
A single car was also involved in the incident. Police are now investigating how it happened.
According to the PSNI, the boy, who was a pupil at Holy Cross boys' primary school, was taken to hospital.
However, he tragically died of his serious injuries.
Holy Cross principal Kevin McArevey said the school had been left "devastated" at the young boy's death.
He added: "The boy concerned was a lovely child. He had a radiant smile that could light up any room. This is an awful day for the family, friends, staff and children."
Mr McAreavy, who ran to the scene of the collision about a quarter of a mile from the school, said everyone was in a state of shock.
The principal described what happened to the little boy.
"He was playing on his bike, as he normally would, before going to school," said Mr McAreavy.
"His mum, I'm aware, was calling him in for school when the accident happened."
It is understood counsellors will be made available to help classmates and friends at the school come to terms with the young boy's death.