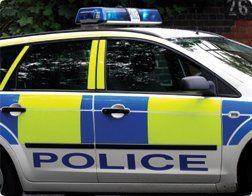 THE Health and Safety Executive has launched an investigation after an eight-year-old boy died from the effects from by slurry tank gases on a farm.
Robert Christie was airlifted from the farm near Dunloy, County Antrim, on Saturday to the Royal Victoria Hospital in Belfast.
But despite the valiant efforts of doctors, young Robert could not be resusicated.
His 52-year-old dad Robert remains critically ill in the same hospital after the accident on Ballynaloob Road.
Both were overcome by poisonous fumes as they were mixing slurry and it is understood they were found by a postman on Saturday afternoon.
A police spokesman said: "At the request of family members, police will not be releasing any further details at this time."
Local MP Ian Paisley Jr said: "It is deeply distressing to learn of yet another death near a slurry pit.
"These accidents are tragic as they remind us of the real dangers the farming community face every day."
Local Sinn Féin MLA Dithi McKay said: "Local people here are shocked at what has happened earlier today, as are the farming community across north Antrim."
TUV assembly member Jim Allister said: "The dangers of farming are ever present and when they claim lives, then it comes home to us all just how vulnerable farming families can be."
Two  years ago rising Ulster rugby star Nevin Spence, dad Noel and brother Graham died after they were overcome by fumes on their family farm in September 2010.