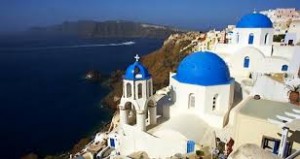 POLICE are questioning the lover of an Northern Ireland woman who was found dead in Greece.
The body of the 48-year-old was discovered in a flat in the Amepolkipoi area of Athens.
It is believed her remains had been there for around 20 days.
The case is now in the hands of the Greek prosecutor.
Irish diplomats are liaising with the Greek prosecution and police over the case
In a statement, the Irish Department of Foreign Affairs in Dublin said: "We are aware of the case and the department is providing consular assistance to the woman's family."
The identity of the dead woman has not been released by Greek police.
It is understood the dead woman had lived in Athens for a number of years.