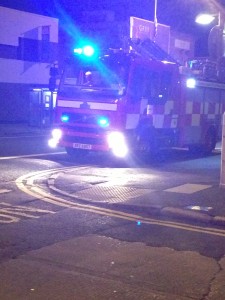 TWO women were treated for smoke inhalation and their pet cats rescued by firefighters following a blaze in a house last night.
The incident occurred at semi-detached bungalow at around 7.45pm.
A spokesperson for the Northern Ireland Fire and Rescue Service said it was believed the blaze in Limavady's Lowry Lanemay have started as a result of a chip pan going on fire.
The spokesperson revealed three cats who were also in the property were also plucked to safety.