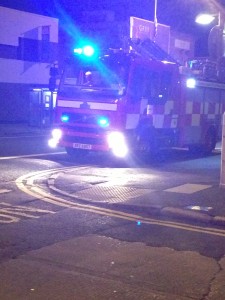 A woman in her 70s has tragically died in an accidental house fire.
The Fire and Rescue Service said crews were called to Greenland Walk in Larne, Co Antrim in the early hours of Monday morning.
It followed reports of a blaze at 5.44 am in an end terrace, two storey property.
The lady, in her late 70s, was rescued from the house by firefighters who carried out first aid on her prior to the arrival of paramedics.
"Despite the best efforts of firefighters and Ambulance Personnel the lady sadly died at the scene," said an NIFRS spokesman
"Fire Crews dealt with a fire in an upstairs bedroom. The cause of the fire is believed to be accidental and the incident was dealt with at 7.50 am."