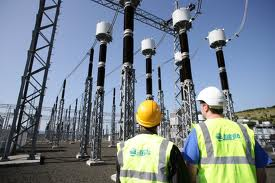 NORTHERN Ireland Electricity is to cut its workforce by 120 jobs, the firm has announced.
It blames the job cuts on the need to make "a significant reduction" in its operating costs.
NIE has started a round of talks with staff and unions which are said to be on a voluntary basis.
A spokesperson said: "There will be no compulsory redundancies."
The spokesperson added that the voluntary redundancy scheme "was in response to a significant reduction in its operating cost allowances under the recent price control determination".
NIE currently employs about 1,200 people.
In April, the competition watchdog overruled NIE's plans to raise prices in order to upgrade the grid.
Instead, a determination from the Competition and Markets Authority will lead to household bills falling by a total of £10 by September 2017.