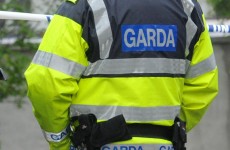 FIVE men are in custody after they were arrested following the discovery of a bomb by Gardai close to the border.
The device was found in Kilcurry, north of Dundalk, on Sunday as part of a surveillance operation by the Gardai's Special Detective Unit against dissident repbulicans.
The suspects are aged 50-70 are well known dissidents.
They are being quizzed at Drogheda and Dundalk garda stations.
The device is being examined by the Irish Defence Forces explosives team.