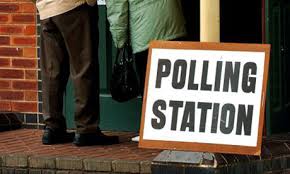 POLLING stations across Northern Ireland have opened this morning for the public to vote in the European and council elections.
But the Electoral Office has warned the public they are not allowed to take selfies inside the polling stations.
If caught they face a fine of up to £5,000.
Ten candidates are in the race for Northern Ireland's three seats in the European parliament.
Over 900 candidates are vying to fill 462 council seats in the 11 new district councils.
Polling stations opened at 7 am and they close at 10 pm.
Votes in the council election will be counted and declared on Friday and Saturday.
The results in the European election will not be known until all 28 countries have voted and a central count is completed on Monday.
Voters will be given a yellow ballot paper council elections and a white one for the European elections.