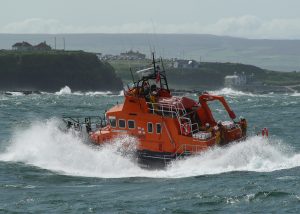 POLICE have confirmed that a body has been recovered from Lough Erne following the capsizing of a boat yesterday, Friday, 16 May .
A spokeswoman said: "We can confirm the name of the deceased as 20 year old Lee Rogers from the Enniskillen area."
A massive search operation had resumed this morning for missing Lee.
Police RNLI Coastguard, underwater rescue teams and North West Search and Rescue team resumed a search of Lough Erne and its banks following the report of Lee Rogers going missing after the boat capsize in the lough yesterday.
Five males were rescued from the water and were taken to hospital, however the sixth male is still missing.