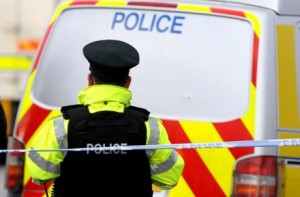 A man injured in a paramilitary-style shooting in north Belfast assaulted paramedics who came to his aid.
The 24-year-old was shot in the leg at Jamaica Court in the Ardoyne area shortly after midnight on Friday.
The victim initially refused medical attention.
But the NI Ambulance Service said the victim them assaulted a member of the paramedic who came to the scene.
He was eventually taken to a nearby hospital. His injuries are not believed to be life threatening.
The ambulance service said the paramedic suffered bruising to his arm.
"To his credit, after a short period of time, to compose himself, he continued with his duties for the rest of his shift ensuring that vital levels of ambulance cover were not reduced in the Belfast area," spokesperson said.
"We would appeal once again for our crews to be respected and allowed to do their job."
Police have appealed for witnesses to contact them on the non-emergency number 101