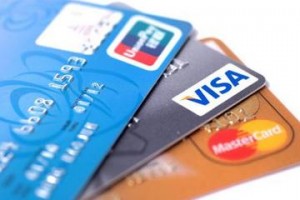 POLICE are urging traders across the province to be aware of a credit card scam that has cost some businesses "significant sums of money."
It has involved "customers" phoning businesses and ordering goods and paying by one or more credit card.
The purchaser then arranges for local courier companies to pick up the goods quickly, before fraudulent activity on the card is noticed.
A PSNI spokesperson said:"We know that traders across a broad area of mid-Ulster and the North West have been targeted.
"In many cases, the scam originates in the north of England and goods are sent there.
"There is no suggestion that the courier companies are aware of the scam."
Advice issued by police to traders:
• Always insist on the card's three digit security code
• Request the name of the cardholder's bank
• Ensure the purchaser's billing address and delivery address are consistent
• Never forward goods to a Post Office Box
• Be suspicious where multiple cards are being used for a single purchase
• Exercise particular caution about overseas orders
• Large orders can be held until payment has been authorised by the credit card company
• As an alternative to the credit card, ask the "purchaser" to pay by direct bank transfer.
The PSNI spokesperson said traders who believed they have been victims of fraudulent transactions should contact their nearest CID office on the 101 telephone number.