POLICE in Newry have charged two men over a sectarian attack on a war memorial at Bank Parade.
CCTV operators observed a male throwing wreaths and crosses from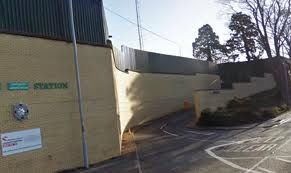 the cenotaph into the canal at 12.20am on Sunday, 11 May.
A second male was then observed also throwing a wreath.
Police officers attended immediately and arrested a 20 year old man on suspicion of for disorderly behaviour and criminal damage.
A 42 year old man was arrested on suspicion of for criminal damage, disorderly behaviour, obstructing police and indecent behaviour.
Both males have been charged with criminal damage and disorderly behaviour.
They are to appear at Newry Magistrates' Court next month.