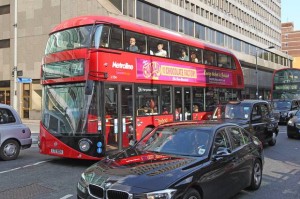 BUS firm Wrightbus is to create 130 jobs in a £14 million investment.
The new £19,500-per-year jobs will be based at the company's Antrim factory which makes bus chassis.
Invest NI is supporting the job creation with £2.5 million of public money.
Around £10 million is being spent on research and development projects aimed at developing new export vehicles for Asia and the Middle East.
Wrightbus managing director Mark Nodder said: "We getting closer to our ambition of becoming a major international supplier to the worldwide bus market".
The firm is best known for making the new 'Boris Bus' for London afters its Conservative Mayor Boris Johnson.