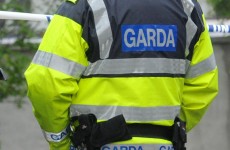 A man in his 50s from Belfast is being quizzed after a bomb was found in a hotel car park in Dublin at the weekend.
The home-made bomb, made up of fertiliser and packed inside a metal beer keg, was discovered in a Northern-Ireland registered car in Lucan around 9 pm on Saturday evening.
As a result, Gardai evacuated the Finnstown Country Hotel.
Bomb squad officers from the Irish Defence Force were tasked to the scene and later confirmed it was a viable device but not primed.
During follow-up enquiries on Sunday, officers from the Garda's Special Detective Unit arrested a man who is believed to be from Belfast.
Gardai are now trying to establish if the hotel was the target or if the device was being transported somewhere else.
The man can be held for 72 hours under the Offences Against the State Act for questioning.