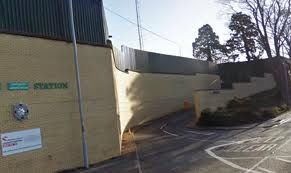 POLICE in Newry have arrested two men after damage was caused to a war memorial at Bank Parade.
CCTV operators observed a male throwing wreaths and crosses from the cenotaph into the canal at 12.20am on Sunday, 11 May.
A second male was then observed also throwing a wreath.
Police officers attended immediately and arrested a 20 year old man for disorderly behaviour and criminal damage.
A 42 year old man was arrested for criminal damage, disorderly behaviour, obstructing police and indecent behaviour.
Both males are currently assisting police with their enquiries.