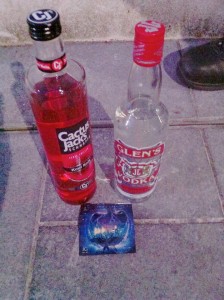 THE PSNI say a new legal high has been recovered during a crackdown on underage drinking.
Police in Strabane have said they found an empty packet of a new "psycho active substance" (legal high) called "Exodus" in the town.
It was discovered on a young female during a police operation in The Meadows area of the town at the weekend.
A PSNI spokesperson said: "With the good weather, The Meadows is once again the choice of meeting place for the local young people."
The spokesperson police patrolled the area and engaged with young people.
The spokesperson said the major were "just out socialising" but a small group were intent on getting as drunk as possible to the point they could not stand.
"A few parents have been contacted, details have been collated, and some alcohol has been seized," the spokesperson concluded.