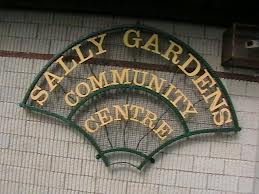 A community park in west Belfast has been forced to shut for safety reasons after it was vandalised at the weekend.
Work is to be carried out to make the necessary repairs at Sally Gardens Community centre, in Poleglas.
The protective polymeric coating/safety surface on the ground was damaged on Sunday, April 27.
Graffiti was also sprayed on some of the equipment and a bin was set on fire.
Local PSNI Inspector Peter Brannigan says this wanton destruction of property is impacting on the local community and has to stop.
He added: "Because of the actions of those involved in this incident people here in this part of Poleglass are being denied access to a valuable community resource.
"Over recent weeks there have been a number of reports of youths gathering and being involved in antisocial behaviour in various parts of Poleglass and police have been increasing patrols in the area to counter this.
"Antisocial behaviour is an issue that impacts on quality of life for local residents.
"It's important that the teenagers who are coming into the area to socialise, and their parents, understand that their actions affect other people and that in fact they may actually be committing offences.
"I am asking parents to talk to your children about the possible consequences of getting involved in any kind of criminal or nuisance activity and the impact any kind of criminal record could have on their future.
"Anyone with any information about the recent criminal damage and anti-social behaviour in the Sally Gardens area of Poleglass can contact police by calling the non-emergency number 101."