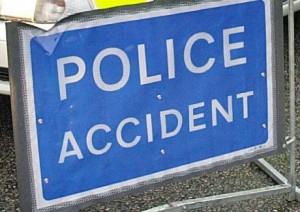 POLICE are investigating after a man in his 40s died in a road accident in the early hours of this morning.
The victim was struck by a car after getting out of a taxi on the Gilford Road in Portadown shortly before 2 am.
The man's name has not yet been released.
The road between the Breagh Road and the Moyallen Road roundabout had been closed for a while as police investigated the scene.
It has now reopened.
Police in Portadown have appealed for anyone who witnessed the accident to contact them on the non-emergency number 101.