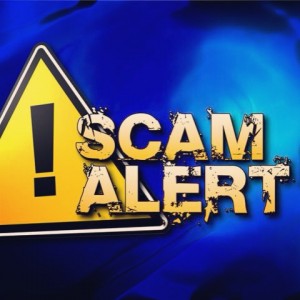 MEMBERS of the public are being warned by police to be vigilant against fraudsters using telephone and computer scams.
The warning comes after a number of people lost money because of fraudulent calls over the past month.
A PSNI spokesperson said: "The approaches vary, but are generally aimed at getting people to disclose personal financial details such as PIN codes.
"In many cases the callers say they are from banks or other financial institutions.
"Police are saying that if you get a call or email, do not give out financial details – banks will not ask for PIN codes – and do not respond on email addresses or phone numbers provided by the caller.
"You can always check the legitimacy of any approach by contacting the named bank on a number you know to be genuine.
"It has been known for fraudsters to keep the telephone line open after their conversation so that when you make a call, you are talking to them again.
"Avoid this by first of all making a call to a family member or friend so that you can be sure the line is clear."
The spokesperson concluded: "Many banks also offer a 24-hour customer services telephone helplines. You should take the number from an official bank statement."