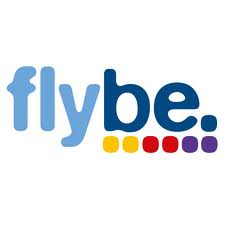 BY TIM HEDGLEY, TRAVEL EDITOR
FLYBE is to offer flights from the George Belfast City Airport to London City Airport.
Flights are due to begin on 27 October, and Flybe estimates the routes will carry about 500,000 passengers a year.
Said Flybe's Chief Executive Saad Hammad: "Today's announcement is a significant landmark in the re-birth of Flybe.
"We are delighted to re-enter the London market at London's most convenient airport."
The airline will offer services to and from Edinburgh, Belfast, Dublin, Inverness and Exeter.
Exeter-based Flybe is seeking to revive its fortunes after losses forced it to shrink its operations.
In the past couple of years, it has shed hundreds of jobs. In November last year, it announced plans to close several of its regional bases.
It also sold 25 pairs of arrival and departure slots at London Gatwick to Easyjet for £20m.
However, in its last set of results, there were signs of improvement, as it reported pre-tax profits of £13.8m for the six months to 30 September, compared with a loss of £1.6m a year earlier.
Earlier this year, the airline raised £150 million to help fund its ambitious expansion plans that will see it fly passengers to European ski resorts.