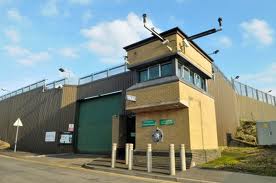 POLICE in North Belfast are appealing to the public after a number of residents reported suspicious chalk markings outside their properties.
North Belfast Area Commander Chief Inspector Bobby Singleton said "A number of residents have contacted us concerned that these marks on their homes may mean that they have been targeted by criminals.
"This was the right thing to do and we have reviewed the incidents to try and identify those responsible.
"We're aware that there have been claims on social media that these markings may be a precursor to criminal activity but at this stage we have seen nothing to support this.
"That said we're not being complacent.
"We would encourage anyone who notices any suspicious markings on their own home or those of their friends and neighbours to report them to police on the new 101 non-emergency number so as we can get a full picture of the extent and location of the markings.
"Once police have documented and examined them they should be removed. If anyone has any concerns or would like further information on protecting their home and property again please contact us on 101".