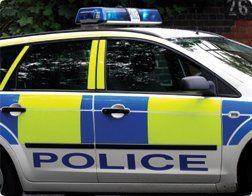 DETECTIVES investigating disturbances along an interface in east Belfast have arrested a man.
The 20-year-old was detained on suspicion of riotous behaviour, possession of an offensive weapon and attempted criminal damage.
He is currently being questioned at Musgrave Street PSNI station.
Yesterday, young people in East Belfast were warned by the PSNI that anyone engaging in anti-social behaviour at interface areas could face prosecution and in the process damage their future opportunities.
Chief Inspector, Darrin Jones, PSNI Area Commander for East Belfast said police are cracking down on those involved making seven arrests to date.
And he promised more arrests to follow as police spotters identify suspects who are suspected of arranging fights through social media.
"There has been an increase in reported incidents of anti-social behaviour in parts of East Belfast, which are also classified as interface areas," said Chief Inspector Jones.
"Police have had a highly visible presence in these areas over the last number of nights and evidence gathering teams have been deployed. This means that we are recording the individuals who are involved in this behaviour and are undertaking the process of identifying them.
"Since Sunday 13 April 2014, we have arrested seven people for a range of public order offences.
"For example; one of the arrests that took place last night was of a 16 year old male for possession of a petrol bomb. More arrests are imminent.
"Whether you are under 18 or over 18, there are consequences for breaking the law and police will be pursuing individuals involved and bringing them before the courts."
Chief Inspector Jones added: "I would appeal to parents to make sure that you speak to your child, make them aware of the risks of being in an area where anti-social behaviour is occurring and I would ask all parents to make sure that you know where your child is and what they are doing.
"Police have been working with local community groups and statutory bodies to highlight the impact that a criminal record can have on an individual. A criminal record can effect career and travel options.
"Police will be actively patrolling these areas in the coming days to keep people safe."