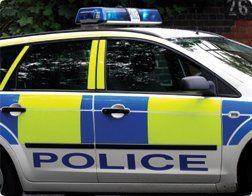 A 17 year old male was arrested by police in Lisburn last night on suspicion of possession of a weapon in a public place, disorderly behaviour and obstructing police.
The arrest followed reports received just before 10pm in the Milltown Avenue area of anti-social behaviour by a group of youths and reports of damage being caused to cars by youths using sticks and bats.
One car had its rear windscreen smashed as a result.
The 17 year old male was later released on bail pending further enquiries.
Local Inspector Peter Brannigan has asked for the support of parents in ensuring the Easter Holidays are enjoyable and incident free for all residents.
"Police will be implementing patrols in the area over the Easter period, paying specific attention to areas where antisocial behaviour has been reported previously.
"I am asking parents to help by making sure they know where there children are and that they are aware of the possible consequences of getting involved in any kind of nuisance activity.
"We know the impact antisocial behaviour has on communities but we also know that many young people genuinely don't believe they are doing anything wrong. It's important that they understand that their actions can affect other people and that they may actually be committing offences."
Anyone with any information about the anti-social behaviour can contact police by calling the non-emergency number 101.