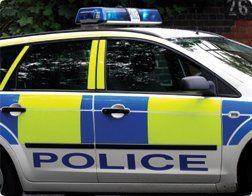 A 32 year old man has been arrested by police on suspicion of criminal damage in North Belfast.
The male was detained by officers after members of the public reported a male damaging cars in the Ballygomartin Road area at around 6am this morning.
It's thought at least thirty one vehicles have had wing mirrors kicked off and/or number plates broken.
The male remains in custody at this time.
Police investigating this incident would like to hear from witnesses and from the owners of any damaged vehicles with whom they haven't yet spoken.
The number to call is the new non-emergency number 101.