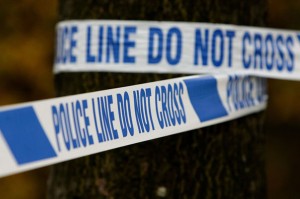 A man in his 40s was shot last night – the third so-called "punishment" shooting in the past four weeks.
The man received four gunshot wounds – three in the legs and one in the arm – when he was shot in a front room of a house in Lisfannon Park in the Bogside area of Derry shortly before 10.15 pm.
He his receiving treatment in hospital for his injuries which are not believed to be life threatening.
Police have appealed to anyone with any information about the attack to contact CID in Strand Road Police Station on the new non-emergency number 101.
A PSNI spokesperson said if someone would prefer to provide information without giving their details, they could the independent charity Crimestoppers and speak to them anonymously on 0800 555 111.
SDLP Cllr Sean Carr said there could be "no justification" for such acts and called on anyone with information to pass it on to the police.
He added: "When are these people with guns going to stop taking the law into their own hands and get off the people of Derry's back."
It is the third such shooting in Derry in the past four weeks.
On 11 March, a man was shot in both legs after two masked men forced their way into a house in Kerrigan Court adjacent to Our Lady of Lourdes Grotto in the Brandywell.
The man's two year old child and girlfriend, who were in the house at the time, escaped injury.
On 30 March, a 20-year-old man was shot in one knee after three men forced their way into a house in Osborne Street in the Rosemount area
A man and a woman were held at gunpoint in a downstairs room by one of the gang while the other two went upstairs and shot the man.