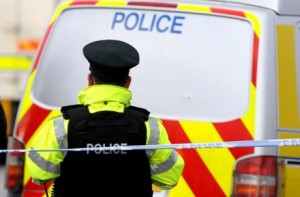 DETECTIVES are investigating after a family with two young children were tied up and threatened by an armed gang at their home in Newtownabbey.
Police say they had just returned to their home at Fernridge Road at 1.20 am on Tuesday when they were approached by four masked men carrying a gun.
They were ordered inside and forced to lie on the floor before the mother and father were taken upstairs and ordered to hand over any valuables.
The family was later tied up while the gang ransacked the house.
They were held in the bathroom and barricaded in.
It is believed the father was struck several times on the legs with a hammer during the incident.
He was taken to a nearby hospital for treatment to his injuries which are not believed to be life-threatening.
The woman and two children whilst unhurt, were left deeply shocked.
It is understood a sum of money, jewellery and a car were taken by the gang during the incident.
Police have appealed for anyone with information to contact them on 101 or on Crimestoppers on 0800 555 111.