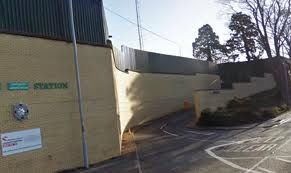 DETECTIVES have arrested two men under the Terrorism Act as part of an ongoing probe in loyalist paramilitary activity.
The pair, aged 34 and 42, were detained in Coleraine on Monday morning by detectives from the PSNI's Terrorist Investigation Unit.
They are currently being questioned at the serious crime suite in Antrim.
A police spokeswoman said they were arrested "in connection with paramilitary-style attacks in the Coleraine and Portrush areas in November 2013".