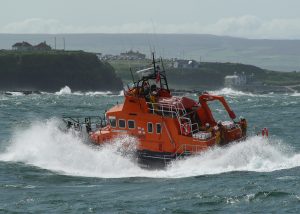 A body recovered from Lough Ree in Co Westmeath has been formally identified as missing angler Darryl Burke.
The 30-year-old from Portadown, was fishing on the lake with two friends when their boat sank on Thursday, March 20.
David Warnock, 27, from Richhill, was rescued but later died in hospital.
A body was found in the water on Saturday afternoon around 3 pm and his family were informed.
The remains were discovered about 500m from where the fishermen's boat was located earlier this week.
Sean McCarry of the Community Rescue Service said their thoughts were with Mr Burke's family.
"The family are very relieved, they have been there day and night," he said.
The three fishermen belonged to a Portadown angling club and had been planning to camp on an island when they got into difficulties.
Another member of the fishing party, 60-year-old John Trimble, has been recovering from his injuries.