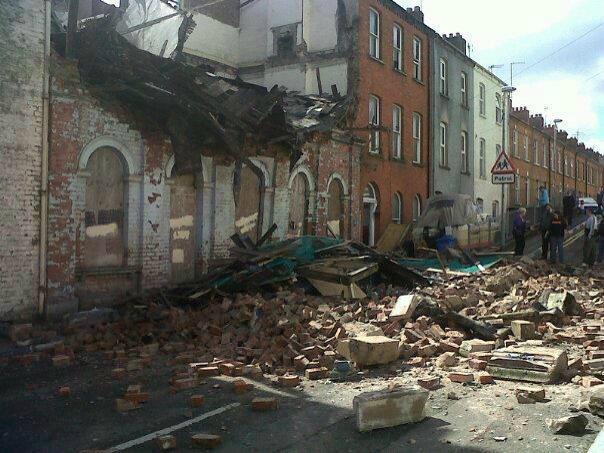 ENVIRONMENT Minister Mark H Durkan is reviewing the law to help councils deal with properties that become a 'blot on the landscape'.
The Minister has issued a Discussion Document entitled "Environmental Legislation – Dilapidated/Dangerous Buildings and Neglected Sites."
Mark Durkan said he was taking action on a number of fronts to tackle eyesore buildings, neglected sites, decay and dereliction.
He added: "Earlier this year I announced further funding under the Dereliction Intervention Programme to help councils to enhance areas by removing eyesores, thereby boosting tourism and our economy.
"I now want to build on the positive momentum of that Programme by ensuring that all councils have a proper toolkit of legislative powers to enable effective action to be taken against owners who fail to stop their buildings from becoming dilapidated."
Mr Durkan said the purpose of the Discussion Document was to help inform the Department of the Environment about the effectiveness or otherwise of the current law available to councils which dates back in part to 1847.
He said the DOE was also seeking views from key stakeholders on some initial ideas to modernise the existing law to make it easier to use and more effective.
Mr Durkan added: "The existing law appears to be effective in certain circumstances and not so effective in others. This document is not a formal consultation, it is part of the information gathering process to help my Department to assess the existing legislation with a view to making it better in the future. Any final proposals that may emerge will require a full and formal consultation in the normal way."
The discussion document can be accessed on the DOE website at: http://www.doeni.gov.uk/Dilapidation