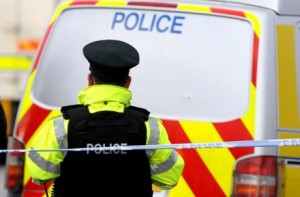 A security alert is under way at a golf course.
Police have sealed off Ballycolman Avenue at Strabane Golf Club in Co Tyrone following the discovery of a suspicious object on the golf course.
The alert comes after police received information at about 10.30 pm last night that there was a pipe bomb in the area.
Local people were warned to stay vigilant after police said they had received information that a device had been left in the Ballycolman Road or Laurel Drive areas.