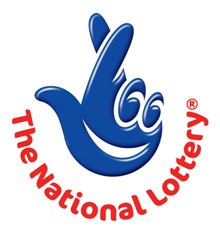 AS people play tricks on each other the length and breadth of the UK this April Fools' Day, The National Lottery is urging players in the Boroughs of Antrim and Ballymena – where a £116,304 prize remains unclaimed – not to be the butt of the joke and check their tickets for the chance to have the last laugh.
Traditionally, April Fools' tricksters have until 12 noon to play their pranks on the unsuspecting or risk becoming the fool themselves but, while an unsuspecting lottery player in Antrim and Ballymena has a little more time to claim their prize, it will still be no laughing matter if they miss out on thousands of pounds. Everyone is being urged to check, double-check and dig out their old tickets – and that is no joke!
The winning ticket purchased in the Boroughs of Antrim and Ballymena matched five numbers and the bonus ball in the Lotto draw on 18 December 2013. The winning Lotto numbers on that date were 2, 7, 25, 35, 40, 42 and the bonus ball was 13. The lucky ticket-holder has until 16 June 2014 to come forward and make their claim.1
If no-one comes forward with the winning ticket before the prize claim deadline, then the prize money, plus all the interest it has generated, will go to the National Lottery Good Causes – adding to the £31 billion already raised through sales of lottery tickets since The National Lottery launched in November 1994.
A National Lottery spokesperson said: "We're desperate to find this missing ticket-holder and unite them with their winnings – this really could be the best way to have the last laugh this April Fools' Day. We have the champagne on ice, as well as our fingers crossed, that the lucky winner comes forward to claim their prize."
With all National Lottery draws, players have 180 days from the day of the draw to claim their prize if they have the winning ticket. Anyone who believes they have the winning ticket for any of the National Lottery draws within the 180-day deadline should call the National Lottery Line on 0845 910 0000.
Anyone concerned about lost or unchecked tickets may like to consider either setting up a National Lottery Subscription or playing online at www.national-lottery.co.uk. Numbers can be entered in advance and lucky winners are notified online if their numbers come up. For further information call 0845 912 5000 or visit www.national-lottery.co.uk