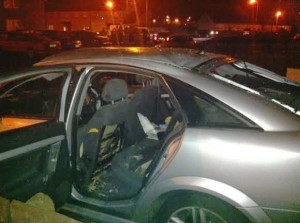 A family escaped injury when a bomb exploded in a car parked outside their home in last night.
The no-warning explosion occurred in a silver Vauxhall Cavalier parked in the driveway of a house in Carrickreagh Gardens in Derry's Creggan estate at around 10.45pm.
Three people in the house at the time escaped injury.
The PSNI's Terrorist Investigation Unit has now launched a probe into those behind the bomb attack.
A neighbour told said it was a miracle no one was killed or seriously injured.
"There was no warning. It is a miracle no one was killed. The car is parked in the driveway and is up close to the front door. Anyone who would have been coming out or going into the house, or the house next door, would have been killed or seriously injured."
The attack has been condemned by Sinn Fein Councillor Kevin Campbell who called on those responsible to stop such actions.
He said: "There is no support for these actions in this community and those involved must stop.
"This latest incident serves no purpose and runs completely counter to the work being done to build a safer community."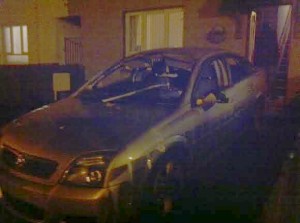 Last night's attack follows last week's shooting incident in which a shot was fired through the window of an unoccupied house in Melmore Gardens, also in Creggan.
It is not known if the two incidents are connected.