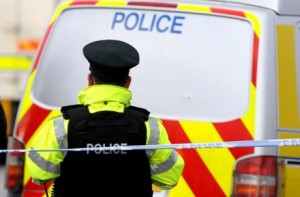 POLICE have appealed for information after a 61-year-old man had his car hijacked on in north Belfast last night.
The incident happened at Twaddell Avenue.
A short time later the stolen Blue Peugeot car crashed into traffic lights and a stationary vehicle at the junction of the Ballygomartin and Forthriver Roads.
Said a PSNI spokesperson: "With the help of witnesses at the scene police were able to identify a 21 year old suspect who has been arrested and will be questioned later by police.
"Police are appealing to anyone who may have witnessed either the hijacking or the subsequent collision to contact them at Tennent Street on 08456008000.
"Thanks again to those that helped out last night," added the spokesperson.