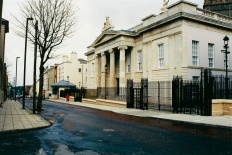 A 15-year-old boy has been charged in connection with an alleged sex attack on a school girl yesterday morning.
The teenager has been charged with a number of offences including attempted rape and common assault.
The charges relate to an incident at a bus stop at Rathkeel Way in the Creggan area of Derry.
The youth is expected to appear at Derry Magistrates' Court on Wednesday for a formal hearing.